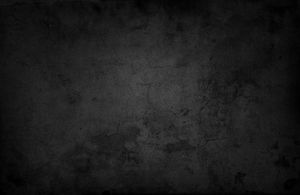 Produced by: Erik Simard                                                        Arrangements: Simard - Lord                                                      Released: July 2018                                                                    Performers:                                                                                  Pat Lord - Vocals                                                                            Erik Simard - Guitars and keys                                                  Sandy Tarczali - Bass                                                                  Tim Miller - Drums
In The Forest
Simard - Lord
Now you can't turn back                                                                                    Out comes the hermit in the middle of the glade                                              You were warned about finding his shack                                                      Now face the truth for the choice you've made 
« What are you doing here? », he questions                                                « Are you lost?  Go back from whence you came                                        « Better for you to stay with your dejection                                                 « It's still less painful than what lies ahead – leave with shame! » 
Now with dusk, light fades from the skies                                                            Only the moon to faintly lit the glade                                                             Out in the trees are multicoloured eyes                                                            Looking at you to see what you are willing to trade ?                                    Will you trade your life? 
 In the forest, you are blind                                                                       Without compass, left to divine                                                                         In the forest, you are deaf                                                                                     Sounds abound, left to guess                                                                                 In the forest, In the forest                                                                            Without words, feeling dumb                                                                                In the forest, you are real                                                                                      Choose to heal, make the deal 
Now with dawn, sweet brightness abides                                                    Warmth in the clearing but cold in the shade                                             Gone from the trees the multicoloured eyes                                                      Only the Hermit awaiting to hear what you'll say                                             
You proclaim « I am tired of the lies                                                          « from all others and more from myself!                                                          « I am worth it to open up my eyes,                                                                      « accept the truth and be ready to suffer the pain that comes with the change. »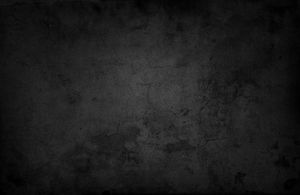 IN THE FOREST  
 Erik:   In younger days, I'd elaborate a concept and, guitar in hand, I'd light up a candle, freed my mind and took 3 deep breaths; then I'd reproduce on the guitar, as best as I could, what music came to mind.  It's the was In The Forest was composed. A 1920 book named The Initiate, from English composer Cyril Scott, influenced the general meaning of the song.  But a particular card from the tarot de Marseille influenced it more, that of The Mountebank.  It represents the pure soul who must evolve and move on to another stage to become greater, by meeting many on its way that, in first sight, seem less than commendable but will be essential to its development.  
Pat: This song was hard to work on as it now revolves around the concept of enlightenment but I had difficulty reuniting what Erik wanted and what the original writing contained: I mean it was in there but to me, it was not obvious at all.  Also I thought the Dungeons and Dragons imagery of the original was too dated for the message to be understood today.  
So Erik sent me links to sites and a document on the Siddhartha road to the Self, with quotes from the Adyashanti, Eckhart Tolle and Ramana Maharshi, to get me to understand.  Once I got that, I had to reconcile all these elements to attain the purpose of the lyrics, because writing songs to me always comes with a goal or an end result for your words to achieve: if you want your audience to understand your meaning, make the effort to be clear about it.  
So after many months of rewriting, we finally reached a point where we were both satisfied on the conceptual, the artistic and the musical outcome of the song.  
(Français)  
 Erik:  À une certaine époque j'élaborais un concept et avec ma guitare en main, j'allumais une chandelle, faisant le vide et prenant 3 bonnes respirations;  par la suite je reproduisais à la guitare tant bien que mal ce qui me venait à l'esprit comme musique.  C'est de cette façon que In The Forest a été composée.    Un livre de 1920 intitulé L'Initié, du compositeur anglais Cyril Scott, a influencé le sujet général de cette chanson mais en grande partie elle est influencée par quelques cartes du tarot de Marseille, en particulier, celle du Bateleur.  Elle représente l'âme pure qui doit évoluer et passer a une autre étape pour devenir quelqu'un de plus grand,  en rencontrant plusieurs personnes sur son chemin qui, a première vue, semblent peu recommandables mais qui seront essentiels à son développement.  
Pat:  Cette chanson a été difficile a travailler puisqu'elle tourne maintenant autour du concept de la conscience de soi mais j'avais de la difficulté à réunir ce qu'Érik voulait et le contenu du texte original: je veux dire que c'était là mais, pour moi, ce n'était pas du tout évident.  Aussi je trouvais que les images à la Donjons et Dragons de l'originale étaient trop dépassées pour la compréhension contemporaine du message.  
Alors Érik me fît parvenir des liens vers des sites et un document sur la route vers le Soi du Siddhartha avec des citations de l'Adyashanti, Eckhart Tolle et Ramana Maharshi, pour que je comprenne.  Une fois fait, je devais réconcilier tout ces éléments pour atteindre l'objectif des paroles, parce que pour moi, écrire des chansons vient toujours avec un but ou résultat final que tes mots doivent atteindre: si tu veux que ton public comprenne ton intention, fait l'effort d'être clair sur celle-ci.  
Alors après plusieurs mois de réécriture, nous avons finalement atteint un point ou nous étions tout les deux satisfaits du dénouement conceptuel, artistique et musical de la chanson.